There are two very fun events coming up in the next couple weeks.: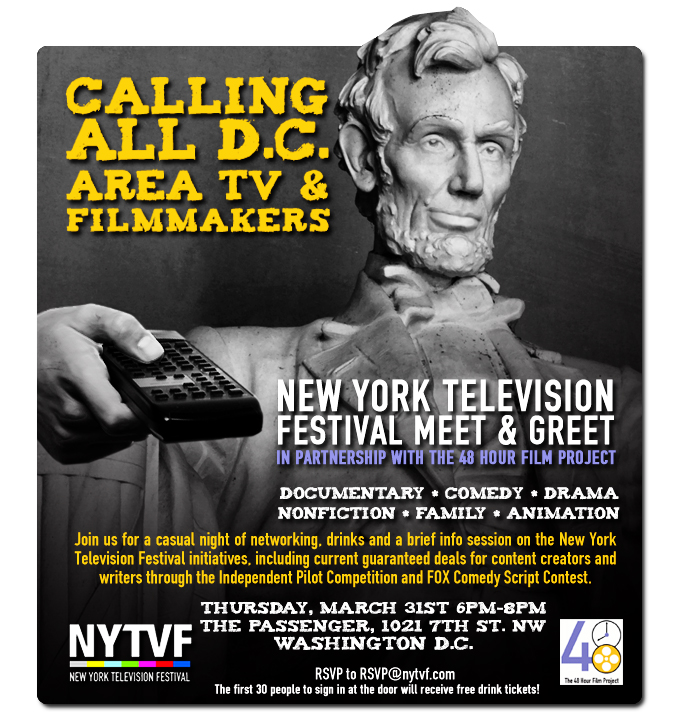 First, the NYTVF is doing an free outreach meet & greet event. Representatives from the festival in New York will be here to talk about the festival and competitions and answer questions. This event is put-on in conjunction with the 48 Hour Film Project, so representatives from the 48 will be there as well. It will be a great opportunity to meet the people behind two of the coolest festivals on the planet, meet other DC-area filmmakers, and there's even a free drink in it for you if you're one of the first 30 to arrive.
The deets:
NYTVF in Washington DC
THURSDAY, MARCH 31
Time: 6 pm – 8 pm
Location: The Passenger, 1021 7th St. NW, Washington D.C.
Free to attend
For additional information or to RSVP, RSVP@nytvf.com FIRST 30 GUESTS TO SIGN-IN AT EVENT RECEIVE FREE DRINK TICKET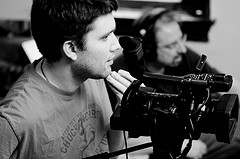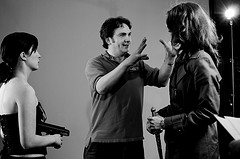 The next event is a class given by yours truly and The Gribbs. We'll be doing an intensive one-day filmmaking workshop where we show as many of our tricks-of-the-trade as possible in one day. While there will be a slight focus on producing 48 Hour Films, really the workshop is geared toward anyone that is trying to make better quality films on tight schedules.
Cost is $48, or $40 for two people from the same 48 team. It's FREE to CDIA students & alum. The class will take place April 3rd in Georgetown at Boston University's Center for Digital Imaging Arts. Seats are limited and RSVP is required, even for CDIA attendees, so for more information or to register, go to the registration page.
I hope to see you all at both events!